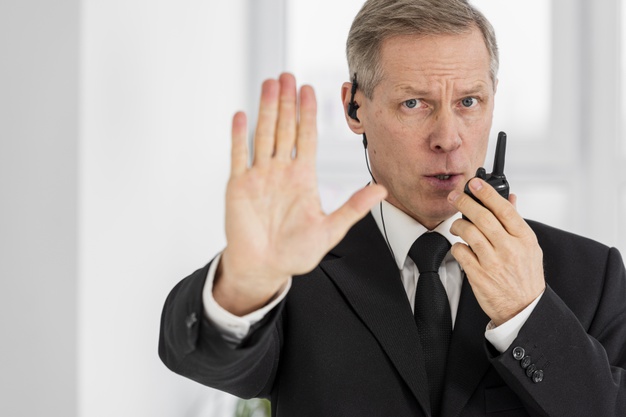 ATTITUDE OR 'ATTITUDE"
Companies boast of specialization, detailed vetting, background check, and so forth.
Any special assessments? Certainly. Truthfully answered? One can suppose so. So what duties fall under the umbrella of 'security'? Gatehouse? Rover patrol? Event Security? How about interaction? Response to scenarios? Demeanor? What are the expectations of the client? Will the assignment of Security Officer Mr. XYZ meet the work requirement? Will there be any concern for performance?
Let us not shortchange ourselves on gathering valuable data beyond questions, answers and robotic preparation of interviews. Let us not get sidetracked by an impressive resume with multiple jobs, experience levels and so forth. So, let us not get taken over by the outward appearance of a candidate.
Instead, let us 'investigate' the human aspect of the Security Officer's desire to work this particular kind of job.
Facial expressions, body language and distracting moments in an interview can outline the candidate's true potential and job performance previously and the current position he/she may be vying for. The candidate seems nervous in answering questions already asked in the advertisement's job analysis section. The candidate has 'forgotten' basic elements of his/her security training program such as the 3 most important ID's one must have on their person when on duty, etc. Squirmy, slouched, laid-back, long pauses between answers call for immediate discontinuation of the interview; however, the officer gets a fair chance. The distraction of people around, focus outside of seating arrangement, and last and never the least, THE PHONE.
The 3 human aspects prompt the company representative to redirect the tone of questioning. The candidate now goes on the defensive. The result? ATTITUDE. The interviewee will not only not accept his/her mistakes of misleading the interview, but also 'not accept the new tone' of conversation. "Fair chance" to complete the interview should not be misconstrued as hiring in desperation.
Two words from Fyrewall – NOT HAPPENING.
We trained instinctively in sensing positive and workable attitudes. We also trained instinctively in sensing turbulence and reckless work ethics. Fyrewall does not exude an arrogant attitude. Fyrewall will not entertain insubordinate arrogance.  Moreover, Fyrewall strives to raise the bar of true excellence in this industry – impeccable customer service.
Tell us about your preference.
3,939 Comments :