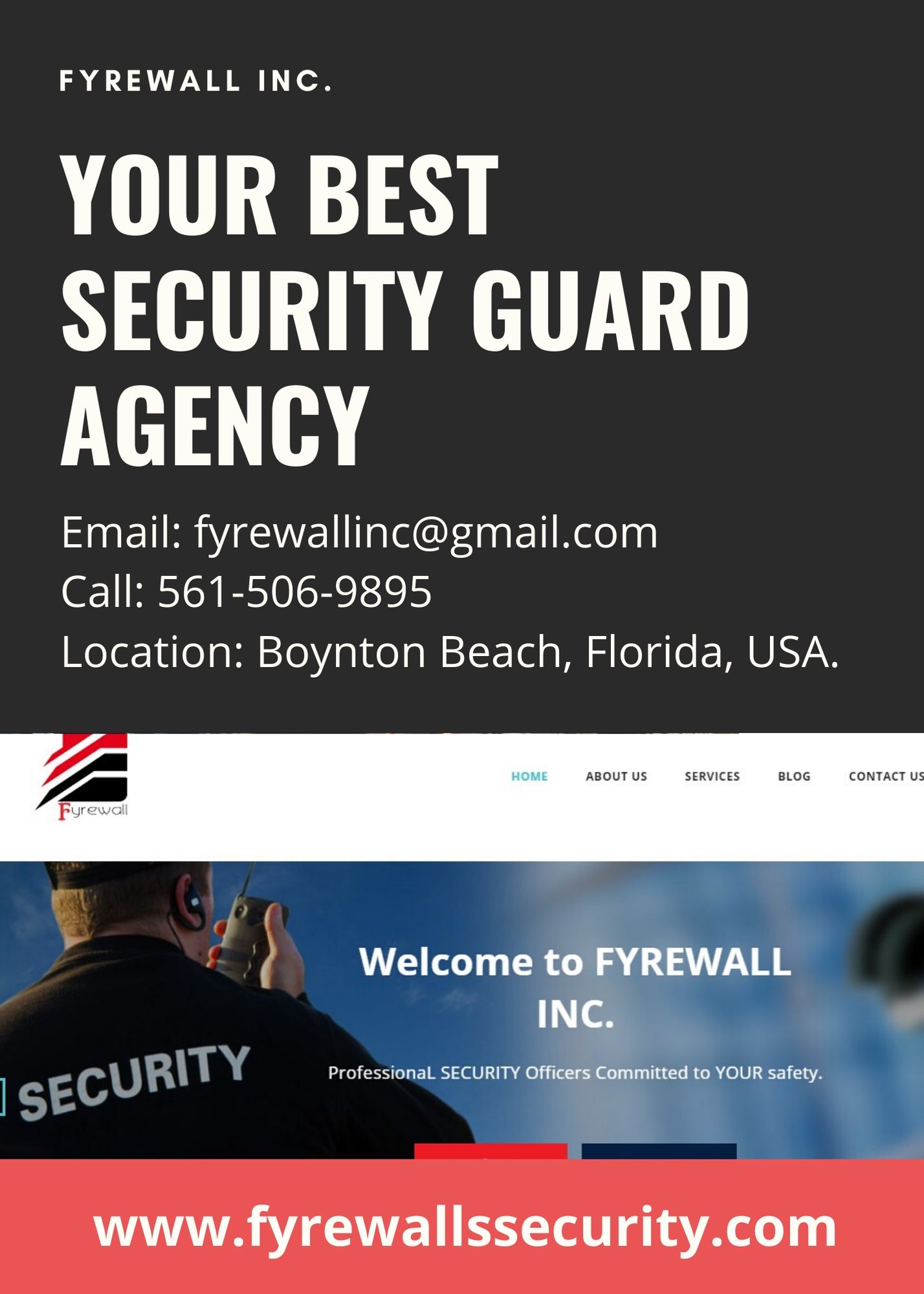 Private Security Company Near You!
February 14, 2020
Posted by: FYREWALL INC.
category:
5201 comments
A multitude of factors affects a client's choice of hiring security services.
A security services provider but one – how to meet the client's requirements. Who? What? Where? When? Why? That is just the beginning of the wave of questions a client brings to the table when searching for the right candidate.
A security company must possess up-to-date, categorical and intelligent responses for the client's concerns. Most importantly, is the company worth a try? A private security company as Fyrewall Inc. cultivates a relationship that is beyond service providing. It is also dedicated, committed and conscious of an important responsibility undertaken for positive results.
Private security companies regard clients as a partner, not a statistic.
From planning to implementing client preferences on par with governing regulations. From timely assessments to revising or redrafting non-working strategies for safety and security in place.
Each time, client and company declare options for discussion and debate before the final vote on the best way forward. So, pay heed to change circumstances, which forever change the playing field. An incident, a distracted officer, an unruly person, a frustrated client – these and more create urgent need of dialogue on mature levels. What can be resolved without anguish and anxiety, helps put a clear perspective on the beneficiary of protection – YOU!
Fyrewall Security – private, reliable and all ears. Connect. Communicate. Collaborate.
5,201 Comments :