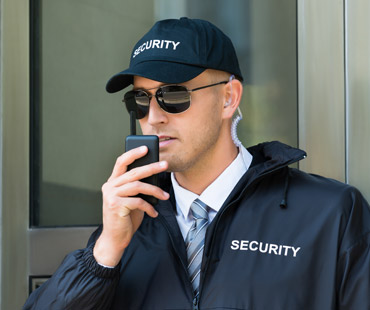 What makes a Security Guard?
October 10, 2019
Posted by: FYREWALL INC.
category:
9549 comments
Staying in the know with Fyrewall's Insider Blog
In looking to set up a Qualified Security Guard Detail for your firm, there are several facts one must consider:
Background checks, training and certification, experience, reliability, availability, dependability, to name a few. A qualified, uniformed, professional and immaculate appearance sets the right tone for moving forward with the interview and hiring process. Remember, Security Officers must exhibit an assertive yet amicable characteristic of interacting with customers. Clients often demand that special feature at the first instance of communication. Our Security Officers receive briefings before and after their duties, including open-ended discussions with supervisors to address concerns or recommendations from the Officers.
The Client
Opportunity for security services is not restricted to the entertainment industry. From hotels to hospitals, to high rise apartments, to malls, to parking lots and so forth. Experienced officers must be carefully vetted for their areas of speciality; such as physically strong officers for nightclubs or events, empathetic officers in hospital/apartment lobbies or alert officers in rover patrols. These qualities go a long way into winning a favourable review of customer care and satisfaction in the security industry. 
2.  Skills

Clients' preferences for security vary by the work involved. For example, an officer may need to be able to perform crowd control. Self-defence skills may often be an onus of the safety of the officer in case of a threat. By the same token, an officer may have excellent people skills that can help resolve minor infractions or misunderstandings with people through calm and reasonable communication.
3. Professionalism
Our officers are our "Ambassadors", in such that they represent our company in any position they may occupy. Their main task including with the understanding of maintaining a pleasant, prudent and polite demeanor at all times, and to alert supervisors of concerns that may affect their performance or the reputation of the company. 
4. Training
The Security industry is highly regulated and therefore requires adherence to governing regulations and in particular, the responsibilities as licensees of the Florida Department of Agriculture and Consumer Affairs. Candidates must be at least 18 to become Officers;  receive their initial 40-hour training at a licensed and reputable agency, including having passed tests/exams with high marks. This is not a game. Training facilities often go the extra mile of providing extra information that may assist the candidate in gaining better perspectives of the various departments. Hiring them to work in, such as gatehouses, CCTV monitor rooms, etc.  Takes dedication to achieve success.
5. Communication
Communicate, Communication, Communicated.
Customer service is the foundation of any professional service rendered – from hospitality to security to entertainment and even call center environments. Whether people physically or verbally interact in communicating with each other, the need to converse or exchange information forms the very foundation of relationship building.  From higher to lower levels of every organization, communication is the glue that holds a company, and therefore its sustained and prosperous existence = unchallenged.   Officers must be mindful and respectful of everyone they encounter in their daily duties, in order to ensure a safe and thriving environment. This may seem like a huge demand, but remember, our officer is "First in Line of Defense" – where his/her behaviour, attitude and professionalism will set the tone of continued business, and in a nutshell, his/her continued service in the security industry.
– Fyrewall News
9,549 Comments :