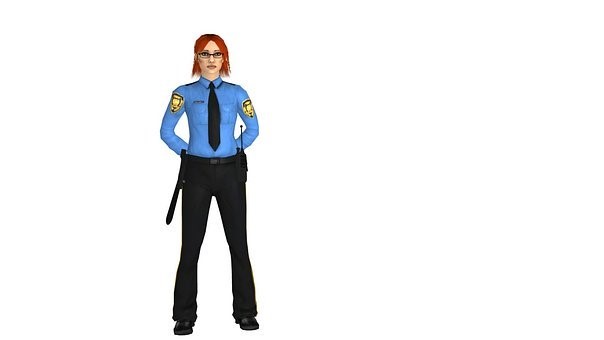 Security Officer Job
"Guarding" means more than observe, assist, enforce, monitor, patrol or report. It incorporates training, familiarization, knowledge of standard operating procedures of both company and client. Above all requirements, it means the safety of self, first.
Basic rules and requirements of being an Officer include eligible age, work authorization, criminal background check, drug testing, physical capability, training from recognized and state-licensed facility, literate, good people skills, and reliable references.
OFFICER CRITERIA
All Security Guards receive formal training outlining company policy, State License regulations and standard operating procedures. Training may also include a description of a variety of duty and skills as preferred by nature of work assignment of a client. Hypothetical situations reviewed may include robbery, trespassing, an accident on property, disturbances, potential hazards, or even confrontation with people. Experience in handling multiple calls and radio communication becomes the best source of alertness and awareness. Be aware that Unarmed or "D" Licensed guards have different functions than Armed "G" Licensed guards.
"Better Prepared – Key to Success"
Guards are required to keep all instructions, notes, transfer duties, incident reports and often pictures that may be submitted for evidence in case an issue is of grave nature.  Moreover, guards must prioritize the safety of self ahead of potentially dangerous situations. Guards must exercise extreme caution with irate customers and call law enforcement if the issue escalates.
Most importantly, guards must write their report in detail as soon as possible to avoid omission of any vital facts.  Filing of reports in case of a possible investigation by the client. So, if required the guard can testify as a witness. So, one of the emphasizing facts is open communication.
We encourage guards and company officials to keep open communication, especially in case of emergencies.
"Observe, Write, Details"
At best, guards should work 8-hour shifts, 4 – 5 days a week, or 12-hour shifts 3 days a week. Performance and capability may be compromised if hours exceed normal shifts. Spot-checks by supervisors visiting work sites or use of specialized electronic monitoring may reduce complacency on duty, which of course translates to contract extension and consequently, job security.
"Are you up to it?
Prospective security guards, therefore, should be aware of job expectations and their level of commitment.
"Decisions are not made on a whim of one-sided information!"
Staying in the know with Fyrewall's Insider Blog.
2,390 Comments :